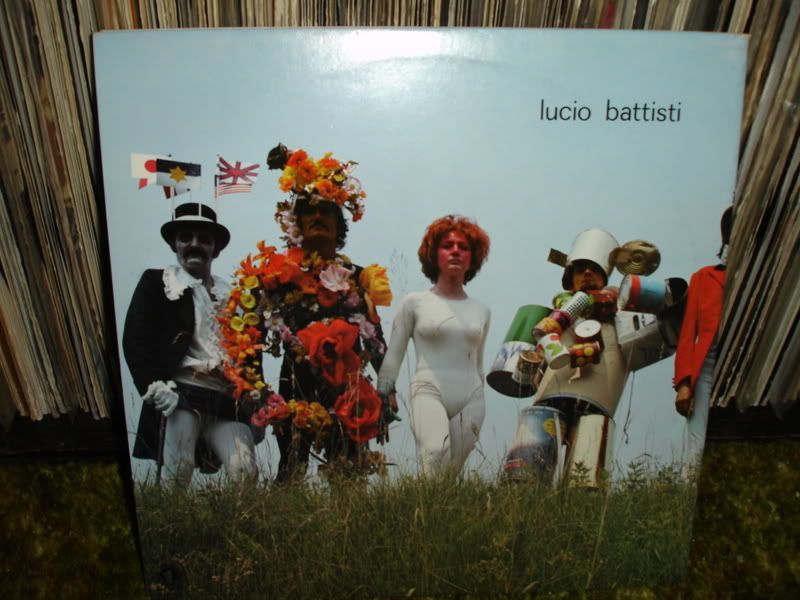 Last weeks sample source was:
Lucio Battisti - Prendi Fra Le Mani La Testa

Generously donated by DJ Nes
A bunch of new cats in this week. Lots of really dope flips!!I am trying a different layout this time. Leave a comment and tell me which you prefer.




Pace.



And now for the beats...

B Logik's Flip "Voices"
Used:
Acid 6

Jaymo's Flip "Innermind"
Used:
Reason & Audition

Straight Out The Congo's Flip
Used:
FL Studio & Audacity

Treebeats' Flip "Excuses. Excuses"
Used:
Sound Forge (for chopping and EQing) & Acid (for the rest)
Notes:
I have plenty of reasons why this isn't done, none of which you care about.

PSY/OPSogist's Flip "Fckin Flu Mix"
Used:
Reason & Ableton Live
Notes:
Unfinished due to illness

Army Of Dancebots' Flip "Monster Fifteen"
Used:
A
udacity(chopping) & LMMS (sequencing)
DJ V-RAP's Flip "Beat 34"
Used:
Mixcraft 3, Cakewalk pyro 3, 2 turntables, pioneer mixer,
Notes:
also used a Supertramp sample and a break

Radiotehnika_Beatz's Flip
Used:
Fruit Loop & Audacity

Prince Will's Flip "Prince Will Hooks A Beat Up"
Used:
Acoustica mp3 mixer and FL Studio 4

Beats On Ice's Flip "Dope Fiend"
Used:
MPC 1000 + Drums from vinyl
Notes:
Check his site for the
full monty.

King AdBeck's Flip "Gone Doolally"
Used:
Acid 6.0 and a single beat-to-hell turntable with a bent needle.

Tiz's Flip "Rocks"
Used:
Fruity Loops

RyChris' Flip "Westside Phunkadelic"
Used:
Acid 4, Recycle & Reason 4
Notes:
My second sampled beat so *humor Me*

Silence DoGood's Flip

"
Head Between The Hands
"
Used:
Ableton Live & Reason

Eyes & Teeth's Flip "Presentato93"
Used:
Sound Forge, FL, & Acid.
Notes:
I got a little help from Sun Ra and Charles Manson in the middle breakdown before I bring in the second half of track.

Primus Maximus' Flip "Puzzled By My Form"
Used:
FL Studio 7.0.0 , Adobe Audition 3.0

DJ Soulclap's Flip "Testa"
Used:
Cool Edit, Wavlab and Fruity Loops.
DJ Swann's Flip "The Dookie Stain"
Used:
Fruity Loops 7 & Sound Forge 8
Notes:
Kicks are the Linn MPC kick and a Jazz kick & VST used OhmBoyz 1.45
Starchild Excalibur's Flip "Tinnitus"
Used:
MPC2000 with the external effects option (reverb, delays, etc)

Pip's Flip "I Can't Feel No"
Used:
Goldwave and Fruityloops

All of the beats in one sexy package!!

And now for our panels thoughts:
Andrew's Thoughts:
Man, it's great to hear that many of these "beatsmiths" really stepped up their game up this week. The beats were soo much clearer, sounding much more "polished", and like Grand Puba says, many of you really loaded your tracks with "the type of shit that hits when you pump it in your trunk" (especially "Dookie Stain"...waaay too short though!). And for someone like myself who listens to the majority of his music while he's driving, it's a definite plus. Even though the supplied sample wasn't one of my favorite beats I've ever heard, many of you made the task of breaking down this week's beats an enjoyable one. Kudos to the field, I can only hope that the bar has been raised for the quality of beats that will keep coming in.




Let's not even beat around the bush here,

B Logik

has done it once again with "Voices"...and I mean, he fuckin' nailed it! Much like Mike Dikk's take on this track,

"Voices"

reminds me of some "Pete Nice walkin' with a pimp cane" type shit. The bass is boomin', the highs are crispy and the lingering guitar lick is just an added bonus. If I was an emcee, I'd have no qualms shellin' over fetti for this cat's beats. After last week's showing I didn't think that he'd repeat such a strong outing...but, he really proved me wrong!
Secondly, the rest of the field is truly hard to dissect being that many of the productions were well above average, yet

B Logik's "Voices"

was the only joint that had me scrunchin' my face up like Craig Mack while reaching for the previous track button. However, the few that are also worthy of a mention were

Eyes & Teeth's "Presentato 93"

,

Silence DoGood's "Head Between The Hands"

(man, I really liked that track as well) and

Psyopsogist's "Fcking Flu Mix"

(which may have actually been my top choice minus the last minute of the track or so). Still, as I mentioned before I was hella' impressed with the beats that were showcased this week. Good Shit!

King E's Thoughts:

Real quick, I thought I would mention...
Even though I have a studio set up, when I listen to these beats, I listen to them on regular old shitty sony headphones plugged into my dell work computer. I feel that puts everyone on a more level playing field.
And this week's tracks were mad original, everyone really brought their "a" game. I made a statement last week about originality and I feel like it was heard, thanks and props to all yall. As retarded as it may sound, there really were no losers this week.
10. Army Of Dancebots : Never heard of this kid. But this beat is fucking dope as shit. Great chops, and the drums knock. I'm quite anxious to hear more from dude in upcoming weeks. If I had to be a bitch about something it would be the bass is crazy loud, but I actually like that.
9. B-Logik : Congrats on last week homie! This week you didn't let us down either. Dope drums, slammin chops, and it sounds like you have multiple layers of samples going in there. That gets major points in my book. I will say this, with the huge presence of the bassline in the sample, your bassline is a little thin (which is probably why your not one or 2 this week with me)
8. Beats On Ice : This shit is incredible homie. The drum pattern is murder and you chops are on point as shit. Funny movie dialog to man. All around dope beat. Buuuuuut (always a but), for as dense as this beat is, the kick is weak. It could be a driving force behind the track. Could be your monitoring tools or environment. But mad props homie
7. DJ Soulclap : Love it man. You brought the fucking funk!!!! This is some old school shit. I ain't saying shit, this is hip hop done the way I like it. Peace.
6. DJ Swann : Quality holmes. The drums are nice, the kick is a little understated, but the Al Green rim shot gets major points with me (and the massive 808 drops rocks). Nice use of the sample as well. All around nicely engineered to.
5. Jaymo : I always love your chops homie. The little vocal chops up in there are dope as shit. The drums could be brought up a bit, but I know you think and that was probably intentional.
4. Primus Maximus : Never heard you before, but you've got my ear now lol. Beautifully chopped, and the drums are right. The pan on the tambourine is really clutch too man. This is hands down, the nicest mixed track this week.
3. King AdBeck : You made a song mother fucker! Not a "beat". This shit could be on one of those bomb DJs comps or something. Extremely nice arrangement and mix. If your style were a little more relevant to the mainstream, Kanye would have a problem homie.
2. PSY/OPSogist : Yo I ain't even know what to say?!?!?! You, with out a doubt, win the "on some other shit award"!
1. Straight Out The Congo : You know all the time you've been on the lawn, I may have peeped your shit once and I don't know why. This track is dope man, real dope. Its just hip hop the way (I think at least) it should be done. Dope chops, drums are slammin, and yo!, I love that tempo. A lot of underground/indie cats are afraid to break it down that slow (imo) and when they do its not that fly. You made some quality shit again. (you gotta hit lawn member lex up with this, he'd sound ridiculous over this spitting double time)
Peace.
Max's Thoughts:
I have to be honest: I wasn't really feeling the source material. Then again, I didn't like the song last week either, but that doesn't mean anything to you readers. Once again, this will be quick.
My favorite flip of the week would have to be the goddamn blog owner's, which sucks because it makes me look weak, as if I'm afraid of being dropped by the panel, but I think the Treebeats version works well, and I'm sure it would have sounded even better if it were actually finished. (get back to work!)
Starchild Excalibur also brought some badass chase scene shit to the table, so that gets a nod as well. To be honest, the whole 'film score' theme is prevalent in my entire critique, and I suppose that was just the kind of mood I was in, which is why Straight Out The Congo gets the third spot on my list. Army of Dancebots (great fucking name) and King AdBeck round out my top five.
The rest of my top ten are as follows: Eyes and Teeth, Rychris, Primus Maximus, Beats On Ice, and PSY/OPsogist.
Sorry to everyone else that didn't make the list, but that doesn't mean that I don't appreciate your hard work, since I couldn't make a beat if you held a gun to my head. Good luck to everyone next week, and don't forget to step outside to get some fresh air every once in a while.
Mike's Thoughts:
Looks like I'm first to weigh in here this time around. Once again, I'll provide you with my top ten. For officially statistical purposes, I will tell you that I was into 14 of these beats, and the other 6 were just whatever. Sorry to the 4 cool guys who didn't make the top ten.
1. B Logik -

This is some serious pimp shit. Not that I have experience with being a pimp, but if I did, this would be my theme music.


2. DJ Soulclap -

Almost a tie with B Logik. I would switch to this song in my imaginary pimp life when I had to use my pimphand on some out of line bitches (Disclaimer: I do not condone woman violence, unless it is naked woman on woman violence, and the violence involves some kind of lubricant).


3. Straight Out The Congo -

This track makes me want to smoke copious amounts of marijuana, and since I'm a fucking loser pothead, I'm all about it. I just want to clarify I'm not some fucking loser pothead wearing Chronic the Hemphog shirts, all playing hackeysack with other slackers. I am just a dude who is probably slightly too old to still enjoy weed as much as I do.


4. PSY/OPsogist -

I figured I'd be voting PSY/OPS number one throughout this whole little circle jerk, but this wasn't as up to snuff as his previous beat, or the three bros ahead of him.


5. Primus Maximus -

This is another guy in this thing that should probably be doing other shit besides wasting his talent on blog contests where the only trophy is empty praise from lonely men typing on their computer machines. He should be making real dollars. Cheddar. Cashito. Moolah. Every time I look at the song title in itunes, I think it says "Puzzled by my mom" and not "Puzzled by my form". If it was really called "Puzzled by my mom", it would have been a little higher.


6. King Adbeck -

This one is toe tappin! It has that 90's weirdo instrumental hip hop vibe where dudes just took a ton of samples and piled them on top of each other for no good reason. It works though. Just keep an eye out on the tempo or you'll turn into Fatboy Slim.


7. Tree Beats -

Tree really highlights the porno vibe of this track, which is a given because the source material was composed by greasy italians who are forever making porno music even when they're not trying. I think Tree was the only person to successfully recognize this music is good for fucking. He must be a Paesan too.


8. Unorthodox Music -

If I were to be givin the job to scout unknown producers to work on the imaginary Kool Keith Dr. Doooom followup LP, I would probably give this dude a job. He has that depraved scumbag beat vibe going on, even without the obvious wacky vocal samples. I'd at least get him on some Viktor Vaughn stuff.


9. Prince Will -

This would have probably been significantly higher if it wasn't for the self promo/copyright protection drops every 9 seconds. Seriously dude, save that stuff for Myspace! I mean no offense, I'm just saying, I review the total package here. Otherwise, this beat was really dope.


10. Silence Dogood -

This was the guy I picked out of 5 possibilities for the number 10 spot. It's just a really smooth beat, and I liked how he chopped up the song, especially the vocal parts. I really have nothing at all witty to say about it.
Travis' Thoughts:
Since this is my first time jotting down my thoughts as a judge I just wanted to say that those who can not do, critique. I couldn't make a beat to save my ass. But I like to pretend to know what good music sounds like, so therefore I'll tell you all what you did wrong....or right. Nah, really, I admire anyone that can make music that sounds halfway constructed and makes a melody, which you all have done. Even though I didn't turn anything in last week, I did listen to all the beats. I thought this week was even better and people are really starting to step up.
As far as what I will be looking for: For one, unlike my good friend Eric, I'm not going to really care much about sound quality. This shit is just for fun. To me, mixing a beat all down and making it sound all pretty would kind of be like dressing up in a three piece suit to go to a dive bar. It's just not necessary. Now when we start giving away the MPC 1000's every week, I'll expect shit to be professionally done....but until then, as long as it's not a huge distraction, I don't give a shit. Originality goes a long way with me. If you are going to submit a beat, you might as well try to be original with it. Try something different. I'm not going to say because you flip a beat differently than everyone else will give you first place in my book, but you'll get some brownie points. I also realize some beats are more in an "instrumental state of mind", meaning they'd sound dope on their own, then you'll have some beats that were meant to be spit over. Of course the structure, mind state and what goes into those kind of beats will have the final product coming out different, I'll try to take that in mind as well. I'm probably not going to favor one over the other, just what ever completes its job the best will get the points. Enough jibber jabber.
I kind of liked the sample used this week. It was something different, and would use some interesting sounds, which I'm a sucka for in the first place.
1. Pips - I Can't Feel No
The first five were all pretty close in terms of quality in my book, so it made it a little tougher to pick out to stick up at the top, but after a handful of listens, I went with Pip's effort. Here is the originality factor kicking in. Pip freaked this in different tempo and style than the others did and it was kind of a breath of fresh air. I felt the urge to spit over this beat and I don't even rhyme. That to me is a sign of a good beat. Some tweaks to this and I can see someone spitting some macking game to the females on this beat. Also great use of a vocal sample from the song. Simple yet, very effective
2. Primus Maximus - Puzzled By My Form
I went back and forth with Primus Maximus' and Pip's beat before finally settling on Pip's. I'm not sure if this would be better as a instrumental cut or someone rhyming over (somethings would have to be changed to rhyme over it), but I was intrigued by how he flipped the sample and chopped up the guitar and give it that raw feeling. Drums could have been better, but the added vocal chop made up for that. Overall a strong beat that I really enjoyed.
3. DJ Soul Clap - Testa
I'm sure some will call foul since Clap is a contributor to my blog, but if truth be known, I'm probably harder on Clap's beat making than I am anyone elses, as I'm sure Clap can attest to. Clap does a great job including a vocal sample that really makes the beat in my opinion. The drums also do a nice job of fitting as well. The beat is constructed well and would be dope to rhyme over as well. Nice flip of the original sample. A very strong effort by the Clapster.
4. Prince Will - Hooks A Beat Up
I loved how Prince Will hooked up the other elements in this beat, the horns, the keys, the drums, with it all blended together, the beat was probably the most complex out of the batch. The horn sample was definitely the icing on the cake as it gave some kind of "Miami Vice" type of feel, which I think is important for music (beats) to do, create a mood.
5. Treebeats - Excuses, Excuses
Who would have thought this yahoo could make beats? And who thought they'd be dope? I was expecting some Dallas Austin new jack swing shit, but Tree delivers with some RJD2 type shit that would sound dope standing on its own as an instrumental piece. Very well constructed.
6. PSY/OPSogist - Fuckin' Flu Mix
Not as complex as some of the other beats, but sometimes simplicity can be just as good if done in the right manner. While I thought the drums could have been tighter, I did like them and thought they fit good with the overall beat. The string sample was simply dope. If I was going to make a Frankenstein beat and incorporate all the best parts of these beats, the strings could come from this beat.
7. Straight Out The Congo - I Habu 2
Not overly flashy, Straight Out The Congo hooks up a strong soul sounding beat that really comes to life about in a minute into the beat. I like how he goes through and adds and deletes things as the beat goes. Some horns would have sounded nice with this.
8. B Logik - Voices
If I wasn't on my deathbed last week, I probably would have voted for B Logik beat, so I expected some heat from him this week after establishing himself as the man to beat. Not a bad beat at all, it just seem to be lacking.....something. The drums were some of the nicer ones out of the batch, with a tight thump. The sample was flipped nicely and would be excellent to hear someone rhyme over.
9. Jaymo - Innermind
Jaymo is a name that stuck with me from the Lawn Sample Flip days, so going into this he was someone that I had my eye on. Again, this was nothing eye popping, but solid enough to catch my attention. There wasn't much variation on the beat, but the sample flip was solid and I liked the added elements to the track.
10. Army of Dancebots - Monster Fifteen
When I first heard the sample song, this attempt from Army of Dancebots was the closest thing I had in my mind when I thought how I would flip it. Like I said, I can't make beats, but I can visualize them in my head. Not saying that is a good thing to think like I think, but it made me like the flip that much more. The attempt was kind of bland that there wasn't much to it, but I did like the guitar loop and the drums, while they could have been doctored up some more, sounded like a good start. With the right MC, this could be a nasty track.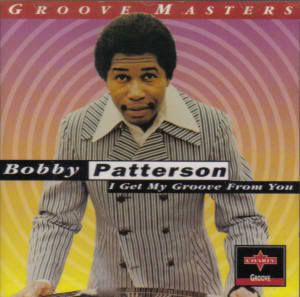 Tune in next week when we use:
Bobby Patterson -
I Get My Groove From You
generously donated by
Scholar
Go grab it and make it def and fresh.
Now it's your turn. Vote!!! Make a comment about what you liked or didn't like. Make you're 1's and 0's heard!