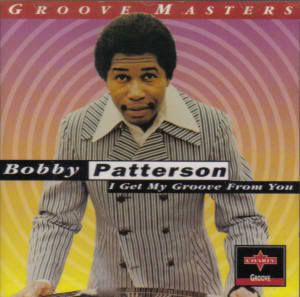 Last weeks sample source was:
Bobby Patterson - I Get My Groove From You

Generously donated by Scholar



Again, we've got some new talent up in here. I'm still ironing out technical issues. If you have any comments, or suggestions feel free to voice them. I didn't get the chance to flip this one but there is ample talent to engage your aural palettes.
Enjoy.
Pace.

And now for the beats...

Primus Maximus' Flip "Something Special"
Used: FL Studio 7.0.0 , Adobe Audition 3.0


Jaymo's Flip "Maria De Medeiros"
Used: Reason & Audition


Straight Out The Congo's Flip
Used: FL Studio & Audacity


Suicide Music Limited's Flip "I Get A Thrill"
Used: Akai MPC 1000 (808 kit) and my voice.
Notes: I thought it would be more of a challenge if I didn't use any other samples besides the flip. I pulled the bass line up with a filter and let the horns loose.


PSY/OPSogist's Flip "What The World Needs Now Is Billy Jack"
Used: Reason & Ableton Live


Army Of Dancebots' Flip "You Make Me"
Used: Audacity(chopping) & LMMS (sequencing)
Notes: drums from "Maybe It's Because You're Lonely" by The Stylistics, and some voice bits from "Reggins Hanging On In There As Be" from the Sweetback album.


The Jake's Flip "Groove"
Used: Garage Band


Leck's Flip "Let Me Know You're Here"
Used: Fruity Loops


Prince Will's Flip "Oh Yea"
Used: Acoustica mp3 mixer and FL Studio 4


Unorthodox' Flip "A Brick Upside Your Head"
Used: MPC 1000


King AdBeck's Flip "What's The Groove"
Used: Acid 6.0


Avant Chord's Flip "I Grooved It For Her"
Used: Fruity Loops & Cool Edit


Jekai-Soulspeak's Flip "Baby Mama"
Used: MPC 2000 & Garage Band


Silence DoGood's Flip "Eye Know Your Hear"
Used: Ableton Live & Reason


Arch Beatz' Flip "Boombull"
Used: FL Studio & Audition


B Logik's Flip "Hood Hop"
Used: Acid 6


CZA's Flip "Heart Of The Filthy (Rich That Is!)"
Used: Reason 3.5


Hes Hers' Flip "All Night Long (I Hook A Beat Up)"
Used: Goldwave, Fruity Loops & God's Love


Beats By The Pound's Flip "Eye Just"
Used: Fruityloops


C Royal's Flip "Untitled"
Used: Fruityloops


DJ Swann's Flip "Some People"
Used: Fruityloops, VST used OhmBoyz 1.45, Sony Sound Forge 8.0 (For Chopping)


Radiotehnika Beatz' Flip "Ms Groovy"
Used: Fruit Loop 7 & Audacity


Newstar Productionz' Flip
Used: Fruit Loops




All of the beats in one sexy package!!
And now for our panels thoughts:
Andrew's Thoughts:
First of all, my bad about last week. I had some stuff to attend to, and I forgot to post up some thoughts. Secondly, there were like ten million beats sent in this week. Keep up the good work to all who sent it, and we'll keep trying to do what we do.
I liked this sample the best so far out of the three, and after sitting and digesting all the beats, here's what I came up with:
1. He Hers - Quality work. Way to go.
2. B Logik - Vocal sample was excellent, this guy is gonna be getting calls from major rappers pretty soon I'm sure.
3. King Adbeck - let the horns fly!
4. Leck
5. Prince Will
6. Army of the Dancebots (still an awesome name)
7. CZA
8. Jaymo
9. Primus Maximus
10. Arch Beatz

Real quick: I'm sorry for not saying much, I'm gonna right the ship next week. Promise.

I liked this week's source material the best so far, and apparently so did a lot of you, since there were twenty-three beats sent to me, and there were some really fucking choice cuts here. Here's a top ten, which is arbitrary anyway since numbers two through ten are really all on the same plane, as far as I'm concerned.
1. B Logik - a great use of the source material; just tell me that this doesn't sound like something from Shawn Carter's next album. Hell, I'll even accept Freeway's at thi spoint. I'm pretty sure that B Logik is a ringer, someone that has actually produced for established artists for quite some time, but just loves the spirit of competition. But I could be wrong.
2. Straight Out The Congo - just a good chilled-out beat, which would probably sound even better if I were stoned, but good nonetheless.
3. CZA - this instrumental sounds better than all of 4th Disciple's Killarmy beats that I heard last night.
4. Suicide Music Limited - this sparse beat probably would have sounded perfect on Busta Rhymes's second album. This is not a bad thing.
5. Army of Dancebots - Very good, sounds as if it would appear on your favorite backpacker's third album.
6. Leck - very very nice. Blueprint-esque.
7. PSY/OPSogist - some straight-up blaxploitation shit. Good work.
8. Newstar Productionz - a much darker sound than the rest, but it fucking works.
9. Arch Beatz - Although the looped vocal sample annoyed the shit out of me, I appreciated the attempt, and I liked where I thought it was going.
10. King AdBeck - Personally I thought it got a bit repetitve, but I liked it anyway.

Thanks for everyone's contributions. I have to go see a man about a horse.
Travis' Thoughts:
Alright, I'm going to try this again after my work disappeared that I was working on yesterday. I heard some complaining about the sample source, but I was actually looking forward to it. I do realize there wasn't much variety in ways to flip it, so creativity was highly valued when I was listening to this weeks submissions. There was a group of about six or seven submissions that all kind of sounded the same. Understandable I guess. My top two picks were just heads and shoulders above everyone else, in my humble opinion. Then 3-14 were all very good efforts. I can gladly say though, I didn't really think there was a bad beat in this whole batch. Here are my top 10 picks for this week.



1. He's Hers

- As I said, creativity was something I valued this week and this sounded unique as they came. The string sample was amazing as was the way he tweaked the horn samples. I don't look at the popular vote until I have my top 10 finalized, so it was kind cool to see this running away with the public vote this week.



2. King AdBeck

- I'm digging how dude "spiced" this up. Again, very creative. I thought the bassline was a nice addition and the part he sampled from the song was the same part that I would have used if I had any production talent what so ever.



3. B Logik

- Dude is the most consistent producer so far as he has placed high the first three weeks. This beat was probably the most solid as far as a "rhyming beat" goes, meaning I could see someone rhyming over this the easiest. Another dope beat from the man who is starting to rule this competition.



4. PSY/OPSogist

- I had to chuckle at the intro. Nice touch. I was feeling the mood of this beat. The loop was excellent, but I had a little problem with the "hook" part of the beat. I didn't think it fit, but the rest of the beat was so solid that it still rated pretty high.



5. Leck -

This sounded like some Wu-Tang shit to me, hell it was better than 90% of the stuff I've heard RZA do lately. I was digging this, simple, but sweet.



6. Straight Out The Congo -

This cat stood out to me last week, so it was good to hear him submit another strong beat. Nice use of the sample source. The strings were the highlite of this beat as I was nodding a long with it. The only thing I can fault it much was I wasn't feeling the drums all that much.



7. Prince Will -

Another contestant I had in my top 10 last week. This beat conveyed a mood really well. Most of the beats were all more upbeat, but this one did a good job at really making that mood while listening to it. Make sense? Probably not, but I was diggin it.



8. Suicide Music Limited -

I liked his use of the vocal sample and how he incorporated that into the whole beat. The way he used the horns was dope as well. Strong first showing



9. Jaymo -

Jaymo came with a more mellow beat, which I appreciate the tweak on the mood when so many people went the upbeat route. It was fun to close my eyes and just get lost in this beat. Nothing is really outstanding, but everything is good about this beat. Solid effort.



10. Unorthodox -

Another simple but effective beat. The drums on this one really stood out, the strings were nicely done from the sample. A head nodder for sure.

Tune in next week when we use:
Grant Green -
We've Only Just Begun
generously donated by
King E
Go grab it and make it def and fresh.
Now it's your turn. Vote!!! Make a comment about what you liked or didn't like. Make you're 1's and 0's heard!